An equal voice, an equal future. A simple belief in the global movement for gender equality worldwide, to give women a fair opportunity to succeed and accomplish anything. This is what Iniskim, a female-led global company, advocates for. And we are thrilled to represent and celebrate International Women's Day (IWD).
We honour the women and supporters who have stood up, spoken out, and led the way for equality. They opened the doors and shattered glass ceilings for women today and the next generation. Our hope is to continue those efforts and inspire men and women personally and professionally to take action and challenge gender inequality.
President and Co-Founder of Iniskim, Amarjeet Grewal, shares:
"Not only do we celebrate women but we strive to empower one another through education, resources, and support. Incredible achievements can be reached when women are given the support that's deserved, regardless of gender.
Change is necessary in today's society to ensure that a woman isn't defined only by her role or roles in her personal life and career. We respect the unique journey, the goals, the values and the vision women have for themselves. It's encouraging to be a champion for others because it means they can have the confidence to use their voice and be courageous and fearless with any endeavour."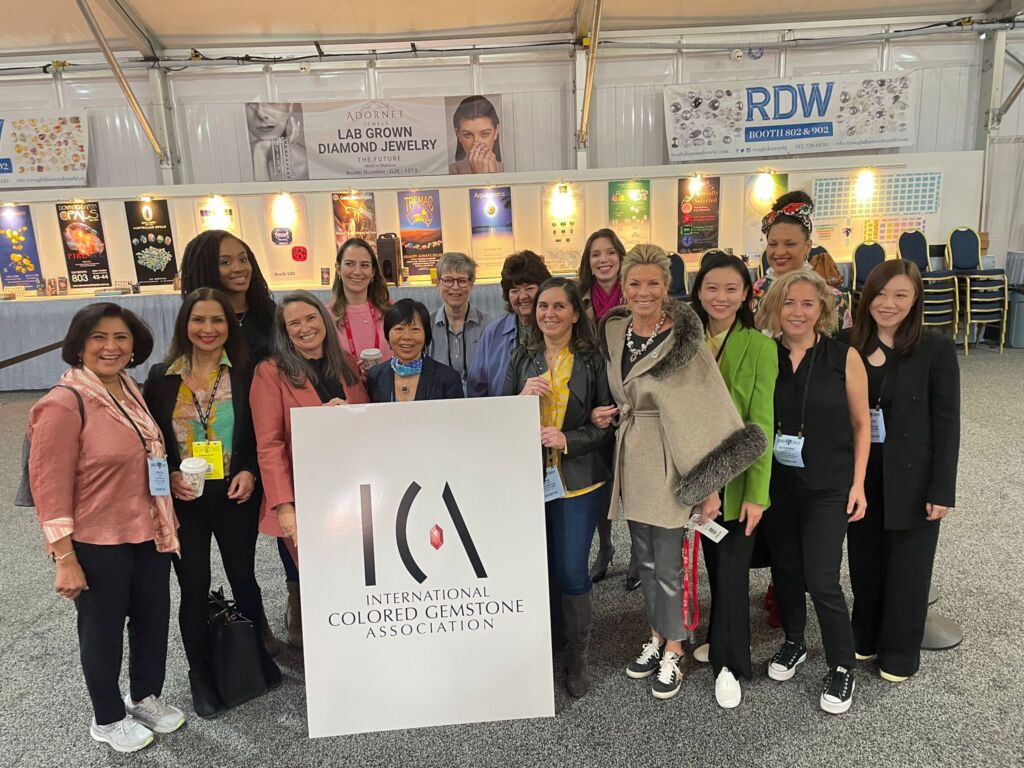 How Iniskim Supports Women Today and Year-Round
At Iniskim, we recognize IWD as a day to celebrate and continue the work throughout the year. In 2023:
Amarjeet became an ambassador for Gems for Gems, an organization that's committed to ending the cycle of domestic abuse by focusing on the economic recovery and empowerment of survivors. Its motto is "empowering women to empower themselves." – a movement that we wholly align with.
Iniskim joined the inaugural Women in International Coloured Gemstone Association breakfast during the Tucson Gem Show, an opportunity to gather with like-minded female professionals committed to changing the gemstone industry.
If the past few years have taught us anything, it's that women possess an extraordinary ability to adapt to evolving circumstances. And though the global pandemic challenged both genders, studies show that women that were expected to balance life at home, with working remotely, and with or without family were impacted the most.
However, challenges provide opportunity, and the World Economic Forum reports that 49% of new businesses were created by women in America alone, a 28% increase from 2019. This growth is seen as a "pandemic-related opportunity" according to a survey done by Gusto. It demonstrates that women are resilient, and many women took the chance to achieve greater, whether they were inspired, under pressure, or took a chance to reinvent.
The History of International Women's Day
International Women's Day can be traced back to the early 20th century when labour movements began to mobilize in North America and Europe. The first IWD took place on March 19, 1911, in Austria, Denmark, Germany, and Switzerland calling for women to have equal rights to participate in society, including voting, working, and the opportunity for higher education. The first IWD saw over 1 million women and men attending and showing their support.
The United Nations officially recognized March 8 as International Women's Day, a day to recognize our strengths, advocate for our rights, build awareness around the challenges we face, and take action to continue the work. Today is a day to:
Acknowledge and show gratitude to the incredible women in our lives.
Read about women in history who have forged a movement and blazed a trail.
Bring awareness to the challenges that women continue to face around the world.
Support women-owned businesses.
Help other women step into power and for companies to become more inclusive.
Donate to charities that support women.
Recognize men who support women's endeavours and fight injustices.
Educate and engage men who want to be part of the change.
Show your support on social media and tag women in your life who have inspired and encouraged you.
We recognize that there is strong momentum for women to achieve board and leadership roles, and our hope is to continue seeing improvement and progress, especially in our industry. However, there are no shortcuts to driving sustainable change. It will take a collective, long-term focus and greater diverse representation at every level of business to be part of the change and to challenge societal norms.

Let's create an environment that is free from biases and celebrate women and their achievements, illuminating challenges and pushing for a world that is equitable and inclusive. From Iniskim International to women worldwide: we celebrate you. You deserve to be seen as the remarkable, rare, and unique gem that you are!