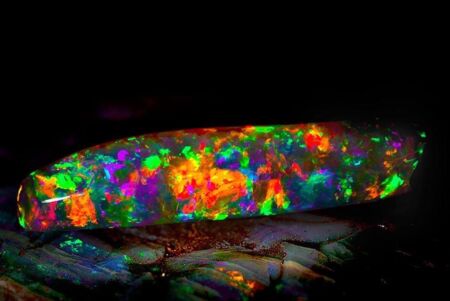 Iridescent coloured gemstones are here to stay, and 2023 has continued to have a great love affair playing with colour. Iniskim is no stranger to embracing coloured gemstones, profiling Ammolite at every turn, but there is also a deep respect for gemstone counterparts who push the envelope and are titans in the industry.
Opal is a coloured gemstone that Ammolite is often compared to, following its path of play-on-colour that is rarely found among other gemstones.
Recognized as October's birthstone, the beauty of Opal never loses its shine as it's celebrated throughout the year. Jewellery enthusiasts and aficionados are constantly seeing innovative and distinct designs to showcase and complement the colour of Opal. The notoriety of this gemstone is what we aspire Ammolite gemstone to be — recognized for its individuality and characteristics, rarity and ubiquity.
Community Comes Together
An increase in profile and familiarity for Opal over the years has given this gemstone a mainstream platform, and many small and large businesses worldwide have flourished with Opal's popularity.
However, we tend to gravitate towards like-minded entrepreneurs who are making a difference within their respective industries. Meeting Sally Patel of True Blue Opals for the first time was magnetic for Iniskim's Founder and President, Amarjeet Grewal.
"The level of professionalism, knowledge and charisma that Sally embodies is incomparable," shares Amarjeet. "I immediately felt a connection with her after meeting as far back as 2016, and we've continued a friendship since.
"I admire her accomplishments over the past 20+ years in the Opal industry. She is a quiet yet formidable force."
In true Iniskim fashion, it's thrilling to profile and share insight about Sally's journey as a strong female entrepreneur who has changed the landscape of the Opal industry. Let's dive in!
A Rare Gem – Q&A with Sally Patel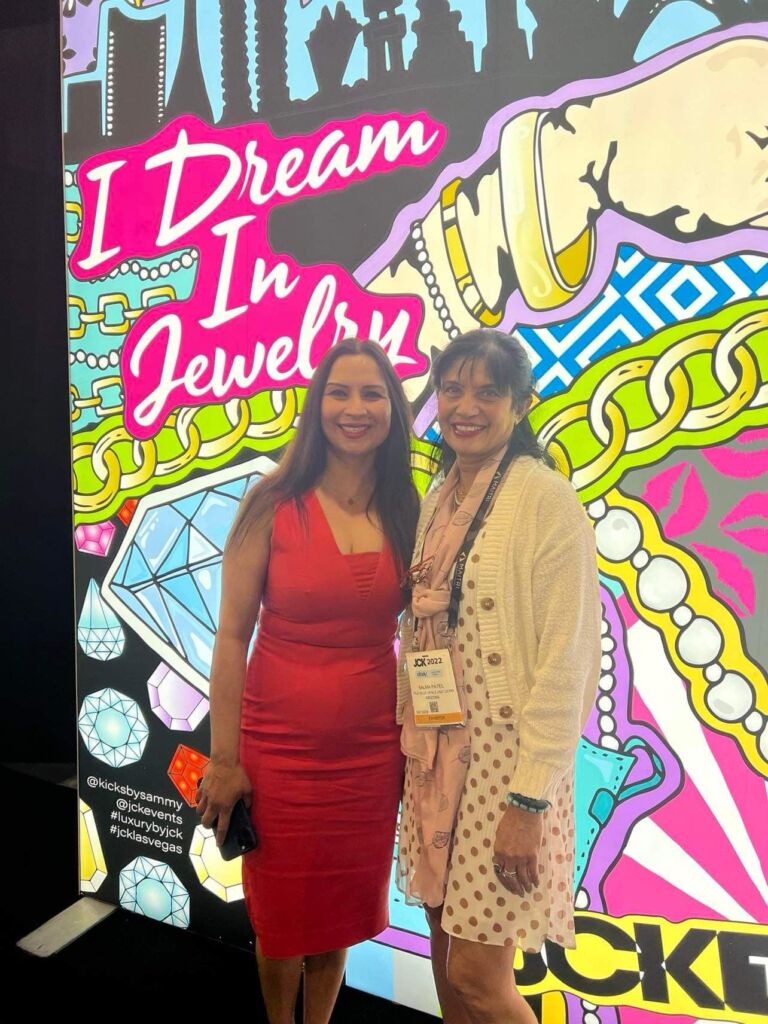 What has your journey been like as an entrepreneur? How did you start in the Opal industry?
In 1989, I immigrated from Fiji Island to Brisbane, Australia and it was a huge cultural shift and learning curve. I realized early on that driving was a necessity and learned it with the help of some people from the local church.
I was able to drop the children at school at the time, taking only one straight road (that's all I could do!). While I waited the whole day until they were off, I explored Opal shops and started to learn.
As a result, I bought a small parcel of Opal for 500 dollars and asked a friend to cut it. This led to making $5000 for the lot as my first sale. It started as a curiosity turned into a hobby. In turn, it became a small business and incorporated the company in 2002.
Sure enough, 20 years later, it still is my passion.
How do you balance your professional life and family, particularly with travel to tradeshows and exhibitions?
As a mom, it was tough to balance both work and home life as the children were younger. The responsibilities were different, and nothing prepared you. Once I started my home business though, the flexibility made it a little bit easier.

Now, travel is incorporated into my lifestyle, and I have the joy of working alongside my daughter. Travelling and meeting people brings me fulfillment in my journey of life.
Beyond the balance of my personal and career life, it's important for me to stay organized and stick to a routine. Though it's easier said than done, I know I can achieve more.
What do you think are your biggest successes and challenges throughout your career in the Opal and coloured gemstone industry?
I think many females share similar experiences in the coloured gemstone industry. The biggest challenge is to be accepted in a male-dominated industry and not to be intimidated.  I believe that in our industry, females bring harmony with heart and emotion to the business rather than just financial growth.
As such, it provides a different perspective on how I built my business. I lend my success to a basic formula that is part of my ethical pillars — source the right product, be fair to the miners, and be honest and transparent.
Did you know November 19, 2023, is Women's Entrepreneurship Day internationally? At Iniskim, we strive to support and contribute towards women's empowerment while leading by example. Check out our own Amarjeet Grewal's journey through motherhood and entrepreneurship.
What is the difference between Koroit and Yowah Opals?
Diving into our kaleidoscopic world of colour, it is important to know the difference. This part only scratches the surface. We specialize in Opals native to Australia.

Boulder Opal has a range of opals formed in and on the matrix, while Yowah and Koroit Opal fields come with unique patterns and colours within.

Yowah is famous for opal formed in nodules known as Yowah nuts, although Koroit can produce nuts as well. Both types feature stunning patterns that are unique. Similar to Ammolite, no two are alike, which adds to its intrigue.

For further information, I recommend visiting the American Gem Society profile piece on Opal to learn more. Amarjeet and I are both members of the association, and it's a great support system for females in the industry.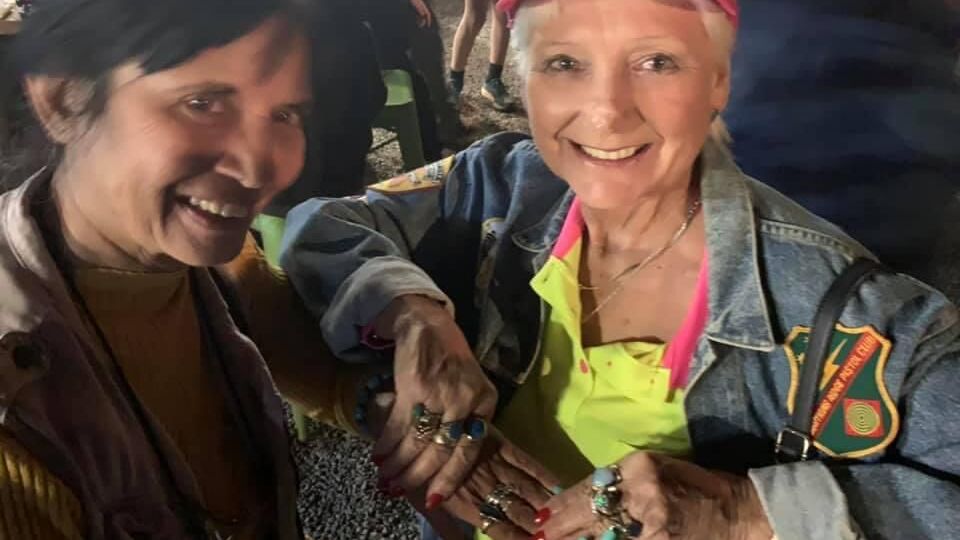 Can you share some fast facts about Opals?
Non-precious or common Opals are characterized as gemstones with no colour.
Rare Opal has a more precious and brilliant colour and lustre.
There is a misconception that Opals are unlucky, which is not true!
Opal is not fragile and does not need to be kept in water (a common question we are asked).
In your opinion, how is Opal best used or showcased in jewellery design?
I think that Opal has its own mystique and is the true showstopper in any setting. It doesn't need a lot of accents such as diamonds or other coloured gemstones as it takes away from the luminescence of the Opal.
Whether Opal is set in gold, white gold or silver, it can be beautifully showcased in all types of metals. The sky's the limit for any designer choosing to work with this iridescent gemstone.
Lastly, what would you want to leave as your lasting legacy?
I would like to be remembered as someone who is persistent and keeps moving forward to succeed in all aspects of my life. Also, I've demonstrated compassion and support for others, particularly women to uplift and empower them, and I hope that this will have a lasting impact on people's lives.
---
Ammolite is often recognized as a Canadian Opal with its properties and characters reminiscent of the colourful gem. Though the range of patterns and colours are similar to one another, there are several differences as well. Ammolite was only formed 71 million years ago, compared to Opal's formation 90-100 million years ago.
Also, different types of Opal are found worldwide, though some of the rarest are primarily found in Australia. However, gem-quality Ammolite has only been discovered in the Bearpaw formation.
And as we look deeper into the details of the gemological makeup of each gemstone, there is a vast difference. The colours for Opals stem from a densely-packed lattice of tiny silica crystals interacting with light shining through giving the gemstone a different quality and notable pattern.
While the colourful Ammolite is caused by the composition of aragonite that consists of hundreds of thin iridescent layers, resulting in a range of patterns, brilliance and colours. Each aragonite later acts as a tiny prism to feature the kaleidoscope of colour.
With both Opal and Ammolite recognized for their multitudes of colours, one notable difference between the two is the rarity in colours — black Opals that feature red and green are sought-after, while blue and violet for Ammolite are seen as the most valuable.
Our hope at Iniskim is to create understanding and appreciation not only for Iniskim Ammolite but also to demonstrate a collaborative community that celebrates other gemstones and the businesses that drive the greater coloured gemstone industry.
If you're interested in learning more about the different types of iridescent Ammolite gemstones is compared to, leave a comment on our social media platforms!