Connect With Iniskim at the AGTA GemFair 2023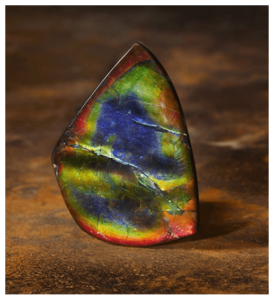 The thrill of attending a gemstone trade show can be heard in Iniskim's President and Co-founder Amarjeet Grewal's voice as she speaks about arriving in the Arizona desert next week. A seasoned-pro with exhibiting and attending the premier trades shows in the industry, Grewal knows well in advance that the American Gem Trade Association (AGTA) Gemfair 2023 is a must-see.
"As a leading supplier in the Ammolite industry, the GemFair at the Tucson Convention Center is always at the top of my list," says Grewal. "Not only is it reputable because of the AGTA seminars and special events, but it's in the top three of the biggest buying shows in Tucson.
I've been in the industry for 30 years, and it's the premier trade show that I always look forward to kicking off the year."

Iniskim Ammolite: A must-have gemstone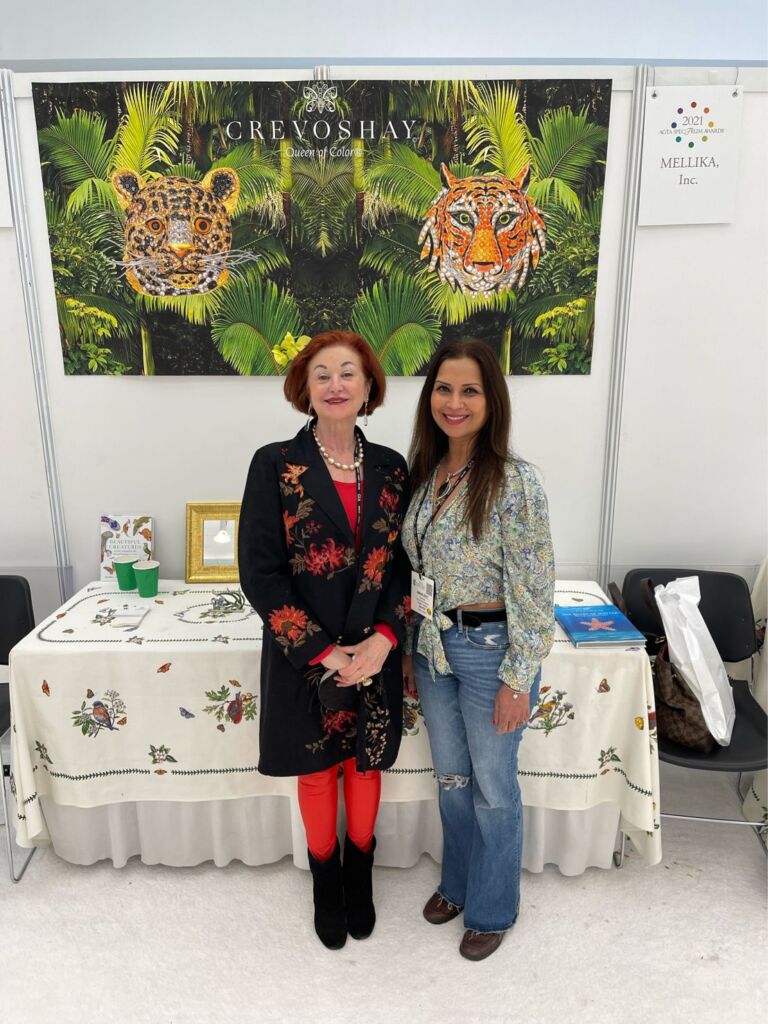 Iniskim's approach to bringing premium Canadian Ammolite to light is methodical. As a newer supply leader in the industry, Grewal is thoughtful with the connections that she's made over the years, and ready to build new relationships with buyers for the future, particularly at the AGTA Gemfair.
"Ammolite is a niche market that hasn't been a levelled playing field because it was relatively dominated by only a handful of businesses," Grewal shares candidly. "As one of the rarest gemstones on earth, Ammolite continues to gain notoriety, and gives entrepreneurs, such as myself, an opportunity to be a competitive source to meet that demand."
From February 1-4, Grewal is excited to meet with buyers in attendance at any time and can be contacted directly at +14036175157. Alternatively, appointments can be booked here. We invite you to learn more about Iniskim's luxurious Ammolite and Ammonite, and will work with you to ensure fair and competitive pricing for top quality gemstones and cuts.
Once you meet Amarjeet Grewal, you'll likely share her passion for the kaleidoscope of colours and provenance of Ammolite immediately. Her knowledge, dedication and genuine love for Ammolite is what drives Iniskim forward, bringing the gemstone and Ammonite fossils into new markets with sought-after designers and buyers.

Final thoughts on attending AGTA GemFair Tucson
AGTA is celebrated as the authority in the industry for coloured gemstone education and identifying sustainable and ethical practices. The trade show appeals to the experts, the artisans, and those with a discerning eye for premium gems.
Beyond the bejewelled rows of exhibitors to explore, Grewal enjoys the conversations and collective gatherings that bring much-needed insight into the international coloured gemstone market for the year. There's also the opportunity to hear what's new-to-market, updated ethical practices and methods, and up-and-coming jewellery designers.

Iniskim: certified and ethically-sourced Ammolite
Iniskim International is proud to showcase authentic Ammolite to the world, ethically sourced from the depths of the Bearpaw Formation in Southern Alberta, Canada. Please contact us for sales and wholesale inquiries. We are a leading and competitive source for premium gemstone-grade Canadian Ammolite and Ammonite fossils.
With over 30 years of experience showcasing Ammonite and Ammolite on a global scale, we're committed to supplying authentic gemstones and fossils while preserving its rich and unique history.