It's that wonderful time of year again when the city of Las Vegas plays host to the highly anticipated JCK (Jewelers Circular Keystone) jewellery industry gathering, turning the desert city into a sparkling paradise for jewellers, industry experts, and enthusiasts alike. Renowned as the premier jewellery trade show in North America, JCK is a celebrated event that showcases everything from the latest emerging trends in design, to sustainability and ethics, and the current market.
As our President and Co-Founder Amarjeet Grewal prepares to attend JCK 2023, there are a few highlights we look forward to each year for the annual event. And with over 2,500 exhibitors from around the world, the event is always a spectacle filled with positive energy that excites us.
Professionals come together to celebrate the artistry of jewellery and gemstones, while the trade show also emphasizes the importance of innovation, sustainability, and ethical practices in the industry — all elements that Iniskim is proud to represent.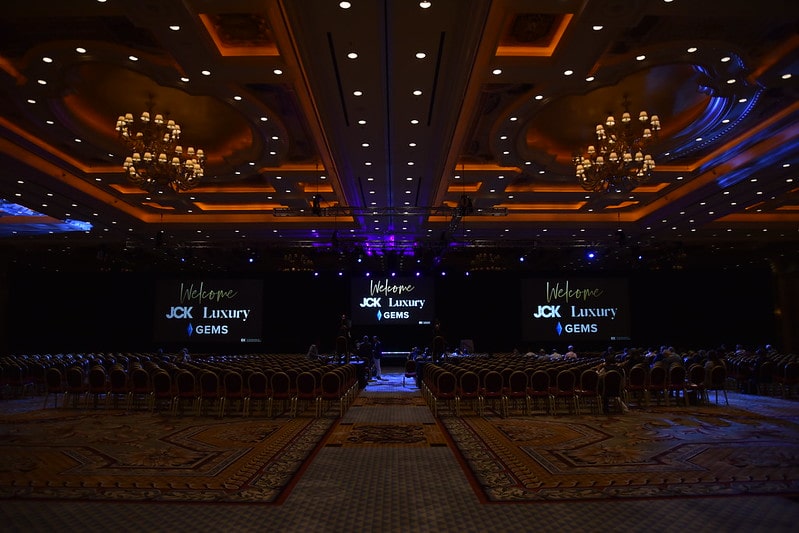 Building Connections & Gaining Insights
JCK is an unparalleled opportunity to delve into the pulse of the industry and create valuable business connections. But beyond that, we've always left JCK inspired. Whether meeting with retailers, wholesalers, manufacturers, and designers, there are always conversations that spark ideas and collaboration, innovation and opportunities to foster relationships.
Connecting with like-minded professionals has opened doors for our company, and many alike, to new markets, distribution channels, and customer segments. This can further solidify the position of gemstone companies such as ours because we can harness the power of trends, knowledge, and networking as Iniskim grows internationally.
The gemstone industry continues to evolve, and attending JCK remains an essential component of our success. It's a commitment to be a part of a greater experience, but also to learn from others how we can continue the integrity of our work and ethical standards in alignment with the industry and our peers. This translates into high-quality business practices, where customers can trust a brand that is knowledgeable, authentic and credible, with expertise specific to selling coloured gemstones, particularly Ammolite.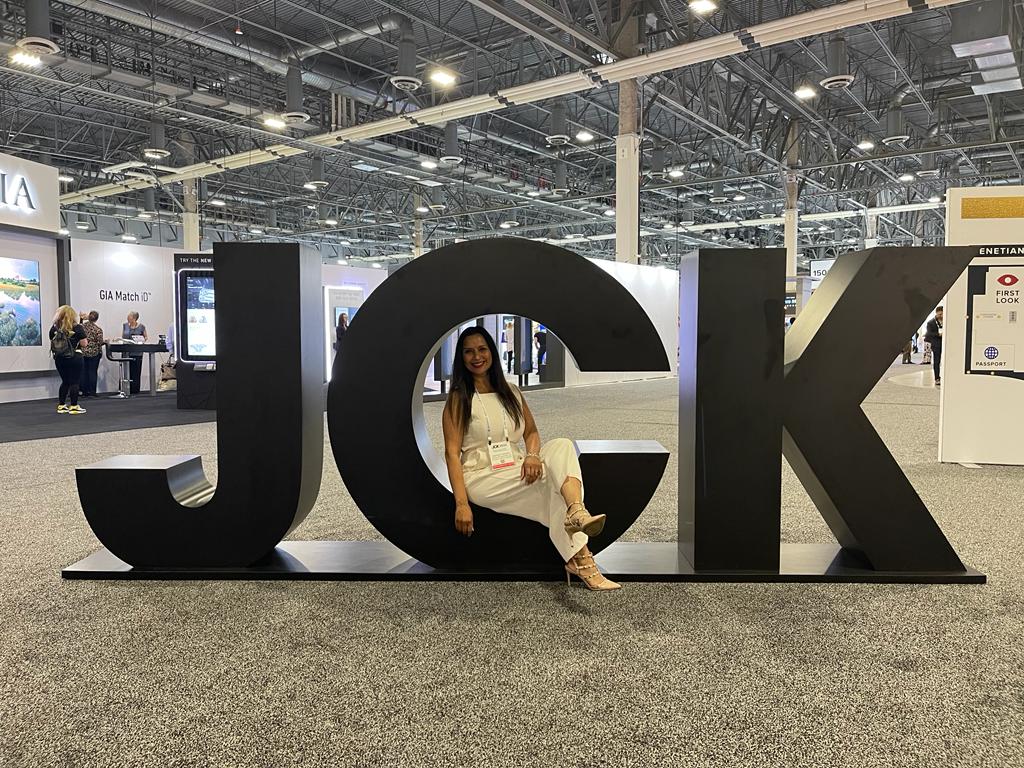 Sustainability at the Forefront of the Gemstone Industry
Sustainability is a key focus at JCK, with many exhibitors emphasizing their commitment to responsible sourcing and ethical practices. From ethically mined gemstones to recycled precious metals, the industry is taking significant steps toward creating a more sustainable future without compromising on beauty and quality.
As a proud member of ICA (International Colored Gemstone Association), we've completed the process of receiving ICA's Ethical Member Accreditation. This recognition demonstrates our duty to push the Ammolite gemstone industry forward in the areas of ethical mining and responsible, sustainable trading. We believe it's an important aspect of our business philosophy model, and look forward to learning more to see how we can further our efforts.
JCK has a number of educational seminars and workshops this year where we'll have an opportunity to hear from industry experts. A few that we're looking forward to include:
eCommerce 101: The Future of Selling
Bringing Clarity to Sustainability
Sustainability Expert Panel
How to Build a Sustainability Plan
Coloured Stones Updates
AGTA's Efforts to Standardize Sustainability
Sustainable, ethical, recycled, and responsible are terms used in the industry as of late, where these words have been misleading and applied to market-coloured gemstones. It's been a hot topic that we've heard from our peers at various events we've attended, including at the Tucson AGTA Gemfair 2023, and most recently at the American Gem Society Conclave.
For better transparency and clarity to consumers, the American Gem Trade Association launched a committee in January of 2023 to standardize and establish guidelines for our industry to use these terms and ensure there's better communication, clarity, and understanding by the end buyer.
This topic will likely be included in conversations and seminars at JCK, and we're interested to hear, learn and take part in identifying the importance of transparency and using appropriate terms for coloured gemstones, specifically speaking to Ammolite gemstones.
Staying on Top of Gemstone Trends & Industry Changes
One of the primary advantages of attending JCK is having access to an extensive network of industry experts, designers, and fellow professionals. It is within these bustling halls that groundbreaking trends are set and unveiled, serving as an incubator for innovation and creativity. By interacting with peers, we gain insights into emerging styles, consumer preferences, and market dynamics that will help shape Iniskim's future offerings.
JCK 2023 holds the promise of inspiration and collaboration – an opportunity for Iniskim to share its extraordinary vision and story of iridescent Ammolite gemstones peers in industry. With a passion for pushing creative boundaries and staying at the forefront of industry trends, Iniskim eagerly anticipates the vibrant atmosphere of JCK and to immerse ourselves in the life of coloured gemstones.